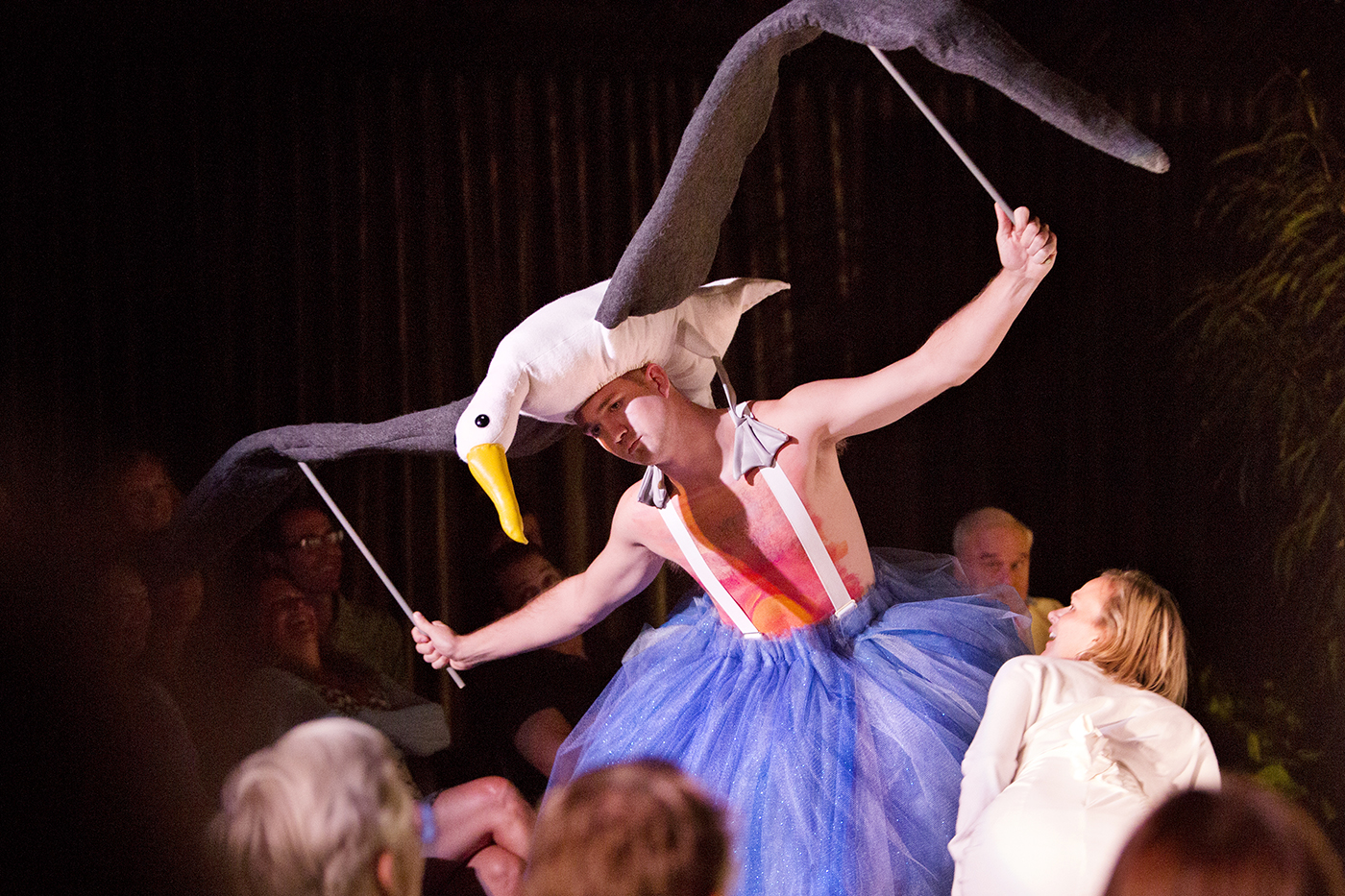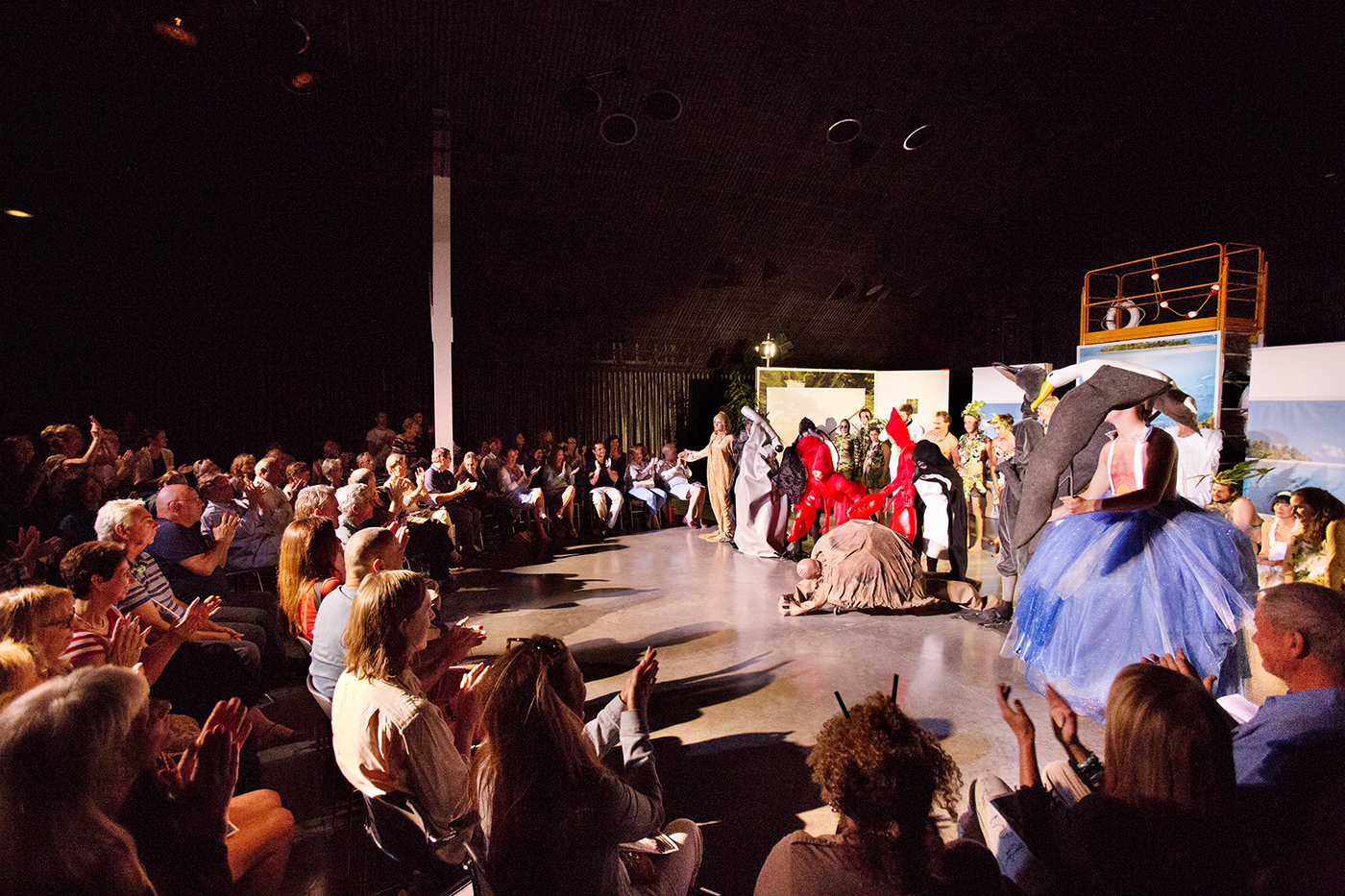 Kurt Vonnegut's Galápagos
An adaptation by Tucker Marder and Christian Scheider
Monday, July 21, 2014 - 6:00pm to Friday, July 25, 2014 - 4:00pm

A world premiere theatrical performance adapted from Kurt Vonnegut's profoundly funny 1985 novel, Galápagos, is the latest production from the creative duo, Tucker Marder and Christian Scheider. Climb aboard the "Nature Cruise of the Century," witness the brainlessness of eternity, and watch one million years of evolution from the luxurious sun decks of the Bahia de Darwin—the cruise-ship/cradle of all mankind. Marooned on the Galápagos archipelago, man must adapt or face extinction; will humanity finally evolve away from from their tiresome, deadly brains? Featuring live orchestral underscoring, extraordinary puppets, and satirical physical comedy, this production is a powerful interpretation of Vonnegut's classic work. Galápagos follows last summer's sold-out production of The Murderer by Ray Bradbury, also adapted by Marder and Scheider. The creative team behind this production are all young artists living in the New York Area, most of whom reside on Long Island, including actress Chloe Dirksen (East Hampton), composer Forrest Gray (North Haven), actor Sawyer Avery (East Hampton), and set designer Evan Desmond Yee (Sag Harbor). Costumes by Isla Hansen.