Encountering the Unseen 2

@ UCLA's Jan Popper Theatre, May 19th, 2019

Encountering the Unseen is a reoccurring scientific symposium where scientists give short talks on the topics of science, technology and engineering. Each scientist is paired with and artist or team of artists who illustrate the scientists talk without the aid of power point.


FELIPE ZAPATA
Assistant Professor of Ecology & Evolutionary Biology, UCLA
with
SUSAN SIMPSON accompanied by Heather Lockie
LA-based artist, puppeteer, Founder of Automata


JIM GIMZEWSKI
Professor of Chemistry & Biochemistry, UCLA
with
ANNA WITTENBERG
LA-based artist


MAYANK MEHTA
Professor of Physics and Astronomy, UCLA
with
RACHEL MASON accompanied by Haylee Nichele & Chenhui Mao
LA-based video and performance artist


NANDITA GARUD
Assistant Professor of Ecology and Evolutionary Biology, UCLA
with
WEBREAK
LA-based Hip Hop Dance Company


Amir Sheikhi
Professor of Bimolecular engineering, Penn State
with
TUCKER MARDER & JONATHAN FLETCHER MOORE
LA-based artists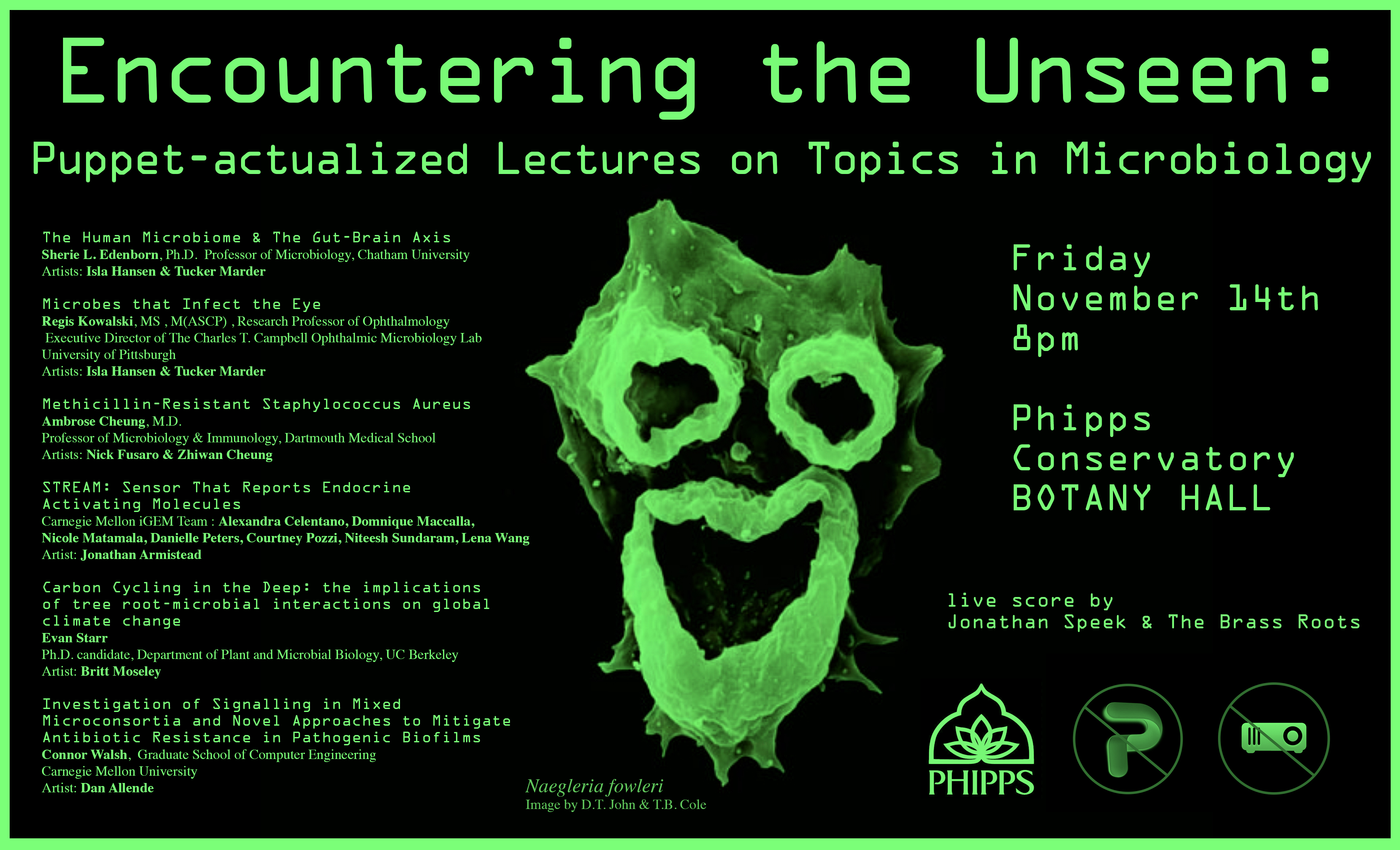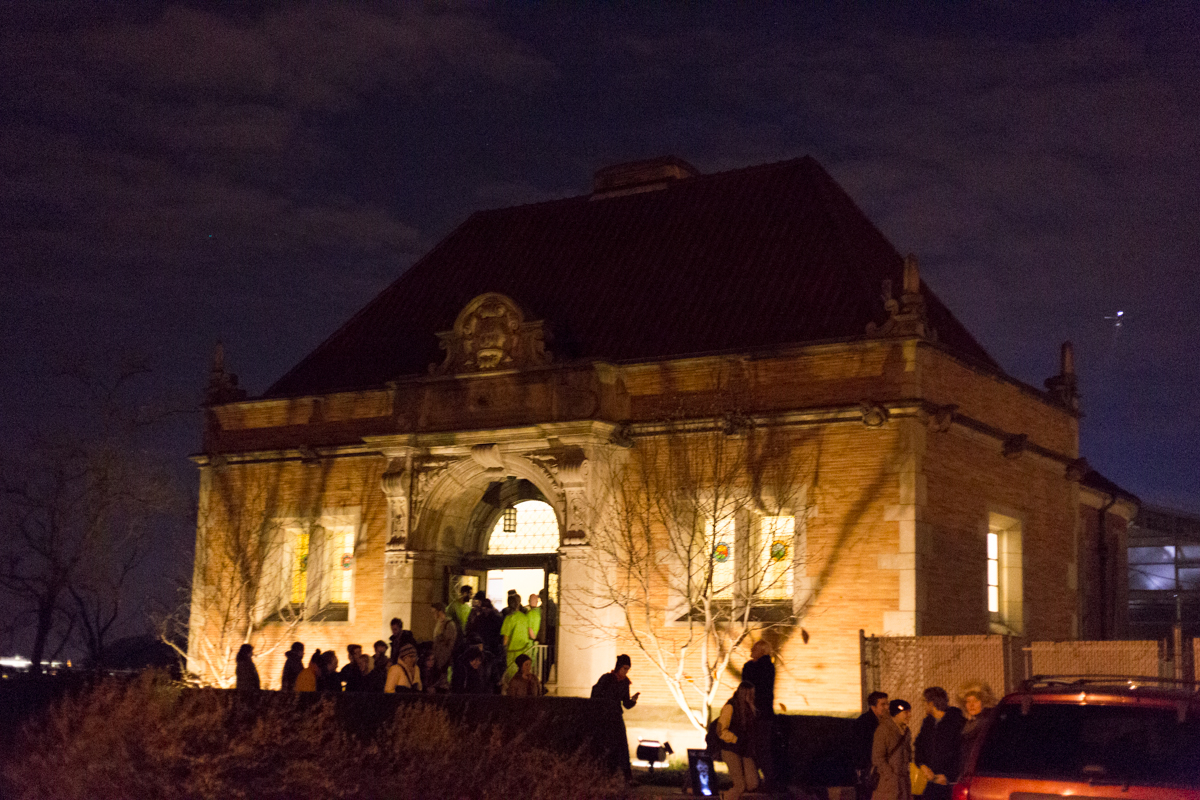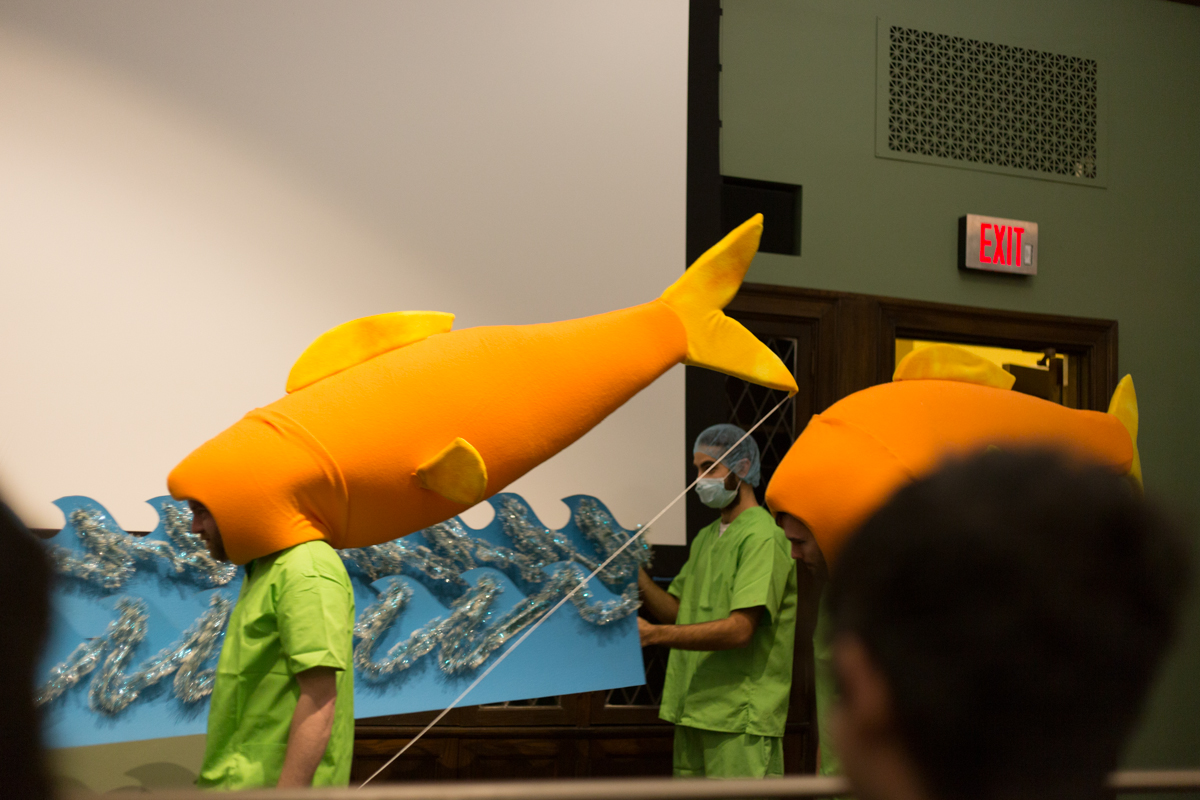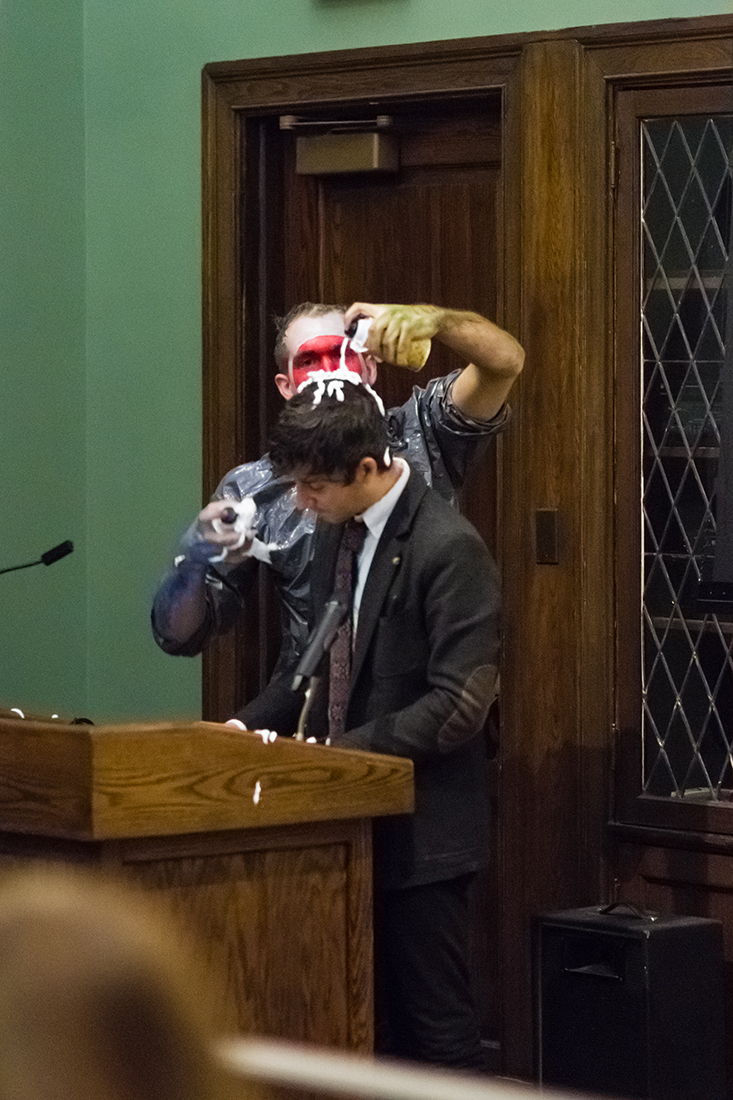 Encountering the Unseen 1: Puppet-actualized Lectures on Contemporary Topics in Microbiology
November 14th, 2014

An evening of short lectures under the broad topic of Microbiology in the historic Botany lecture Hall at Phipps Conservatory in Pittsburgh. We asked a small group of professors, doctors, and students, from the Pittsburgh area and beyond to speak at this Colloquium. Each lecture was accompanied by a physical manifestation of the ideas and natural phenomena being discussed. Visual performances provided by us and our collaborators -- Nick Fusaro, Britt Moseley, Jonathan Armistead, Zhiwan Cheung, and Dan Allende-- replaced the standard projected powerpoint. Live theater and kinetic sculpture activated by artists and puppeteers brought microorganisms to life on a much larger scale.